NEWS
Football Players Kengo Nakamura and Hideto Takahashi Visited RMH Setagaya
January 23, 2014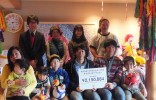 On Tuesday, January 14, professional soccer players Kengo Nakamura of Kawasaki Frontale and Hideto Takahashi of FC Tokyo visited RMH Setagaya to present a list of sales earned through charity auction conducted as a part the J-League's social contribution and had direct interaction with children fighting their diseases.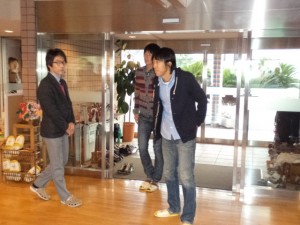 At the charity auction, more than ¥2 million in total was donated from about 7,000 people and the donations were presented to RMH Setagaya's House Manager by the football players. We would like to thank every donor for his or her cooperation.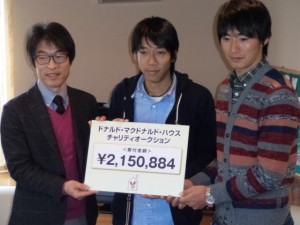 Nakamura and Takahashi also made a house tour and earnestly learned that RMH was operated with donations and mainly by volunteers and was impressed by every part of the House including private rooms, kitchen and dining room where they interact with each other.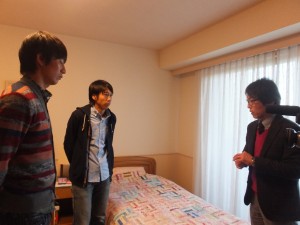 They said, "We didn't know such facilities as this House were available and think it is necessary for children and their families to concentrate on their medical treatment.  We want to continue to help these children through sports go back to their health."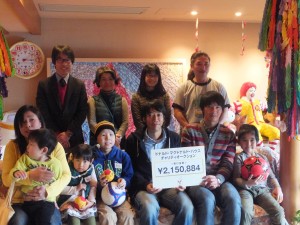 We would like to express our sincere gratitude to every member of the J-League who joined the auction and also to Kengo Nakamura and Hideto Takahashi for visiting the House as representatives of the league!