NEWS
Yomiuri Giants' Yoshinobu Takahashi Visits RMH Todai
April 07, 2014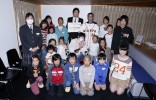 Yomiuri Giants baseball player Yoshinobu Takahashi visited RMH Todai on Monday, March 24.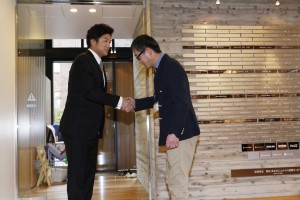 During the past one year, the Yomiuri Giants was kind enough to donate 10,000 yen for each home run hit in an official match in Tokyo Dome while allowing donation boxes to be put around the baseball arena. Those donations made through home runs and put into the donation boxes were further added to by proceeds from a charity auction where the Giants players' uniforms were sold. In total, the contributions amounted to 3,108,690 yen, which Mr. Takahashi was there in RMH Todai to present to us.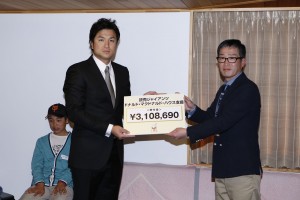 Later, he met the children fighting their disease in RMH as well as families who stayed at RMH before. Mr. Takahashi answered questions from the children and families earnestly with smiles.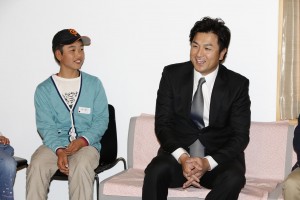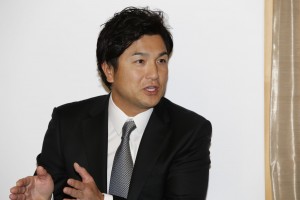 His message told in short, "All of us in the Yomiuri Giants want to hit as many home runs as possible and to play well so that we can see you smile."
 Children were given his autographed T-shirts while RMH Todai received a gift of signed uniforms.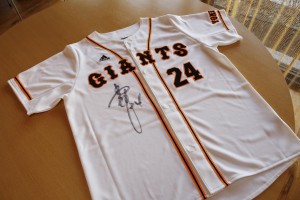 We would like to thank for his visit, and we look forward to his great performance in this season!