NEWS
RMH Fukuoka Completion Ceremony!
April 07, 2015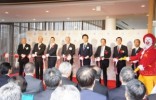 Ronald McDonald House Fukuoka, the 10th House in Japan and the 1st in the Kyushu area, has been completed and its completion ceremony was held on Friday, Mar 27.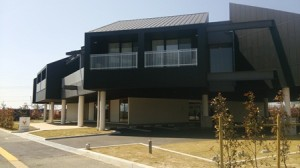 Before the ceremony starts, 30 kids from Islandcity Cosmos Nursery School presented a congratulation message "Celebration of RMH Fukuoka" as a welcome ceremony and sung "Haru ga kita (Spring is here.)"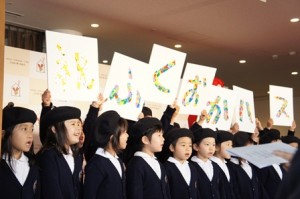 Fukuoka City Mayor Sohichiro Takashima made a host speech and expressed his gratitude to many companies and individuals who supported and donated to the construction the house.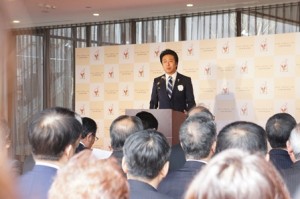 Those who were involved in the establishment of RMH Fukuoka joined a ribbon cutting ceremony with a fanfare played by students of Fukuoka city Teriha middle school.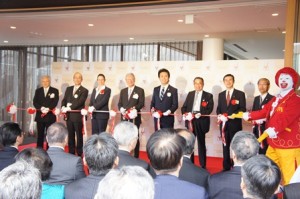 From May 1 onward, the House will accept the families of sick kids in Children's Hospital 1 and keep supporting them.  All staff and volunteers will do our best to make the House loved and supported by the community, and we would appreciate your continuous assistance.