NEWS
12th RMH will open in Saitama
July 07, 2016
The Saitama Children's Medical Center, currently situated in Iwatsuki ward, Saitama city, will be relocated to the Saitama New Urban Center in Chuo ward, Saitama city, roughly by the end of 2016. It will be a secure, safe hub that provides high quality specialized medical treatments to people of all generations including children and adults through the medical alignment with the Saitama Red Cross Hospital, which is under construction in the same premise.  In addition, an accommodation facility for families of patients coming from remote locations will be completed in the new center. We will manage and operate this facility as Ronald McDonald House Saitama.
■ Outline of Ronald McDonald House Saitama
Address: 6F, New Saitama Children's Medical Center, 1-2, Shin-toshin, Chuo-ku, Saitama
Size: 7 bedrooms
Total floor area: 591㎡
■ Schedule
Summer, 2016: Estimated completion
August: Recruitment of volunteers, preparation for opening
December: Operation starts
≪Saitama Children's Medical Center, Rendering≫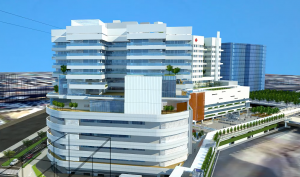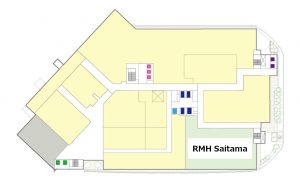 Information of new Children's Medical Center can be found here
Current Saitama Children's Medical Center has a five-bedroom accommodation facility for families. In conjunction with the relocation, the number of bedrooms will be increased and facilities will be enhanced by the establishment of a common area.