NEWS
RMHC will participate as a donation organization for the Tokyo Marathon 2023 Charity!
July 08, 2022
The Tokyo Marathon 2023 Charity will be recruiting new charity runners for the first time in two years.
RMHC will participate as a donation organization for the Tokyo Marathon 2023 Charity.
Entering as a charity runner will support RMH.
We are looking forward to your entry.
◇ About Tokyo Marathon Charity
This is an initiative to expand the circle of charity activities through the Tokyo Marathon.
You can participate by making a donation. Those who wish to receive more than the donation amount set by the donation destination can participate in the Tokyo Marathon 2023 as a charity runner who will appeal their charity activities.
◇ Eligibility for participation
・ Charity runner participation registration (running) is optional.
・ Eligibility: Those who are 19 years old or older on the day of the "Tokyo Marathon 2023"
・ Those who can complete the marathon within 6 hours and 30 minutes.
・ In addition, the guidelines and regulations of Tokyo Marathon 2023 will be applied.
◇ Donation amount
Donation only Set amount: 1,000 yen ~
Entry amount for those who wish to be a charity runner: 100,000 yen ~
◇ Schedule
————————————————————
Donation and Charity Runner application for the Tokyo Marathon 2023 Charity, which was originally scheduled to start from July 11, is now scheduled to open on Friday, July 15, 10:00 a.m. (JST) for those residing outside of Japan.
*Please note that the Charity Runner application is not first-come, first-served.
We appreciate your understanding and patience.
URL:https://www.runwithheart.jp/news/detail/189
【RUN with HEART Website(Tokyo Marathon 2023 Charity )】
https://www.runwithheart.jp/news/list/19/20/
【Tokyo Marathon 2023 Charity Official Website】
https://www.marathon.tokyo/en/charity/
————————————————————
* Please refer to the flow chart.
※The charity application was scheduled for 11th (Monday), but please note that it has been changed to 15th (Friday)!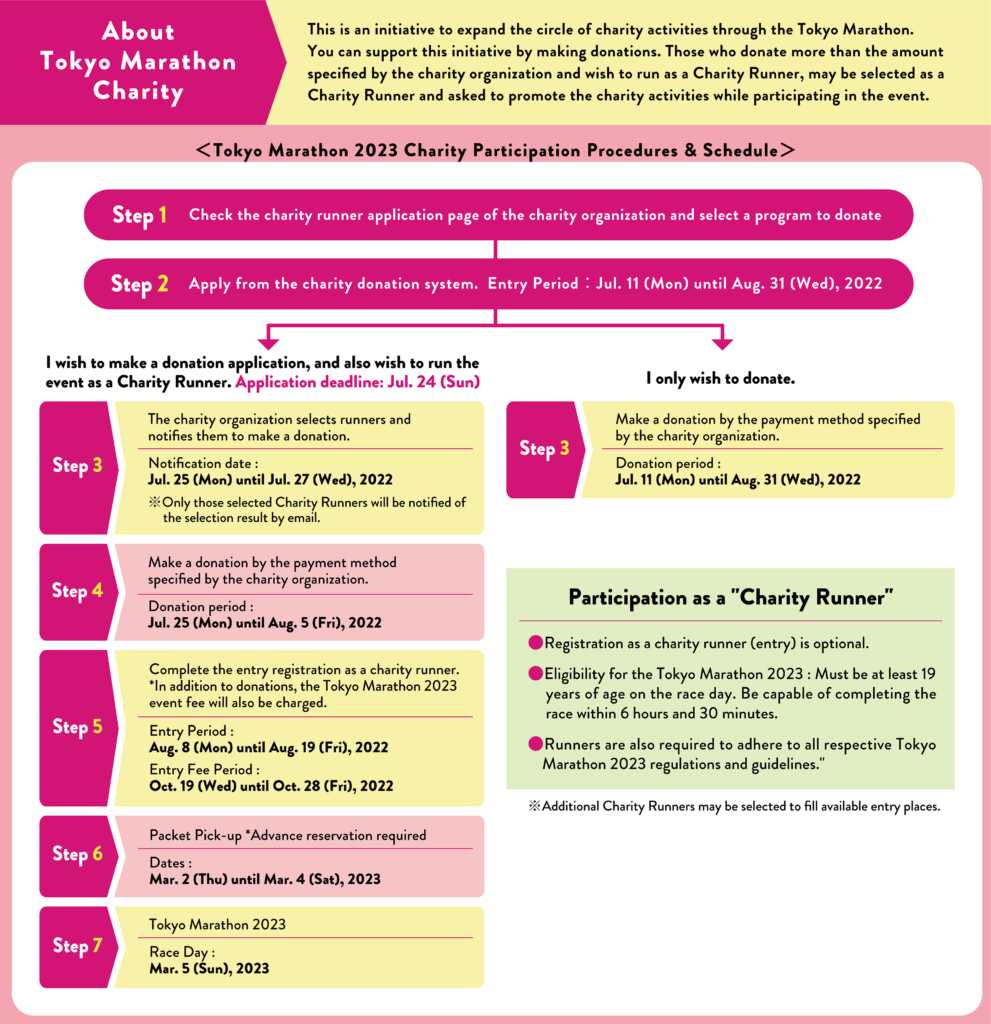 ◇ How to decide
1) Donations per person are 100,000 yen or more
2) In descending order of donation application amount → If the donation application amount is the same, determine in 3)
3) Priority is given to the one with the earliest donation application timing
※An order of application will be assigned according to how early the application was completed, with respect to the time after the application opened for Japan residents (July 11, 10:00 a.m. JST) and non-residents (July 15, 10 a.m. JST), respectively.
◇ Number of applicants
700 people planned
◇ Hospitality
Let's wear a Team RMHC T-shirt!
RMHC original T-shirts will be presented to all runners who have entered. Let's stay together with friends who have the same feelings until the end.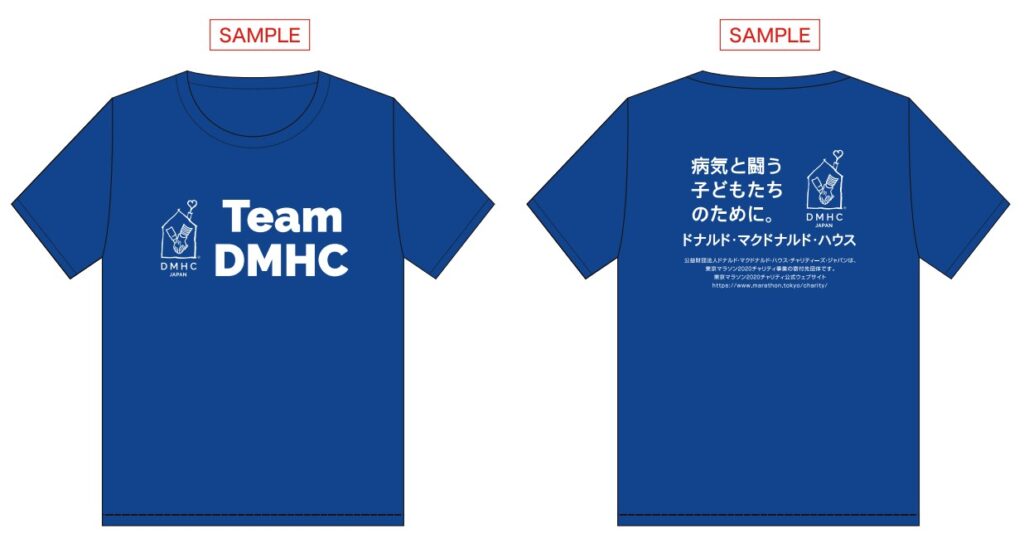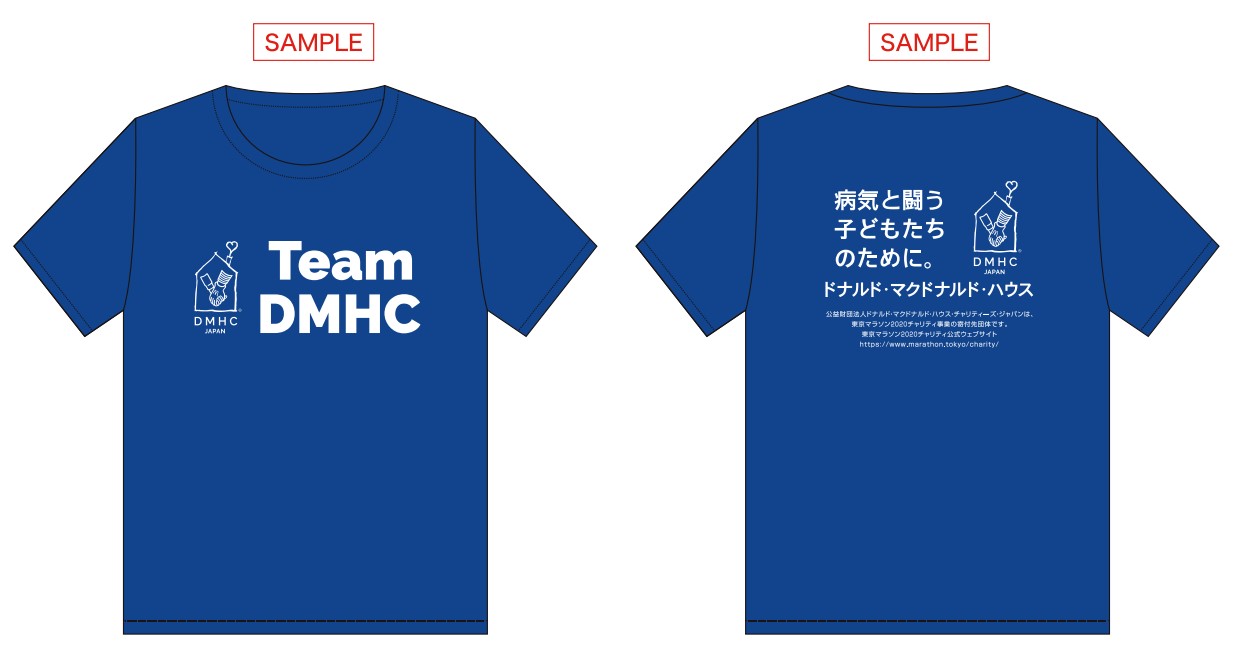 * Color and design are subject to change.
Name posted on the house appreciation tree plate
As a thank you for your support, we will post a plate of "name" at the desired house. (Only for those who wish)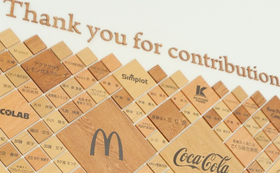 Please choose your desired house from 12 houses nationwide including "Niigata House" which will be newly established this fall.
* Names can only be posted on individual names. Plate posting by lawyer / organization name is for donations of 200,000 yen or more
increase.
* The name of Niigata House will be posted on the monitor. RMHC on the Ronald McDonald House homepage
We would like to introduce a support charity runner.
* Hospitality (planned) common to all groups: We will prepare a lounge exclusively for charity runners after the finish.
◇ How to apply
From the Tokyo Marathon Foundation Charity RwH site scheduled to be released on July 11th
(Japanese) https://www.runwithheart.jp/news/list/17/18/
(English) https://www.runwithheart.jp/news/list/19/20/
* Scheduled to be released at 10:00 on Fyiday, July 15(It has changed from the 11th.)
Information about the tournament and charity information
Tokyo Marathon 2023 Official Website (Charity Page)
(Japanese) https://www.marathon.tokyo/charity/
(English) https://www.marathon.tokyo/en/charity/
◇ Contact information
Ronald McDonald House Charities Japan
Secretariat Tokyo Marathon 2023 charge
TEL: 03-6267-6068