NEWS
Support from baseball player, 「Okawari-kun」
February 01, 2013
Baseball player, Takeya Nakamura (nicknamed「Okawari-kun」), who belongs to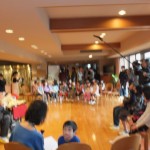 Saitama Seibu Lions , visited Ronald McDonald House Setagaya ( RMH Setagaya ) on 25th January 2013. This is the second visit to RMH Setagaya but he also visited to RMH Todai last year.
"Okawari-kun" came to cheer up patients and their family who stayed at RMH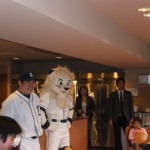 Setagaya . And a lot of children from nursery near RMH Setagaya visited to RMH too. He appeared with their cheer;「Okawari-kun」.
He politely answered each question from children, and he gifted both sign and picture to each child .It was so impressed that he was willing to hold child, talk to families and shake hands with each of them. Also families seemed to be so glad with their child's big smile.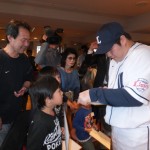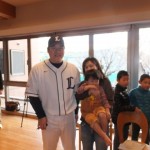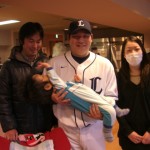 After encouraging children, he took off his baseball uniform and cap which he was wearing and gave both of them to RMH Setagaya with his signature.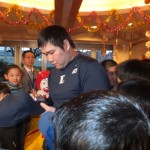 Lastly we took memorable photo with "Okawari-kun" with all children's happy smile!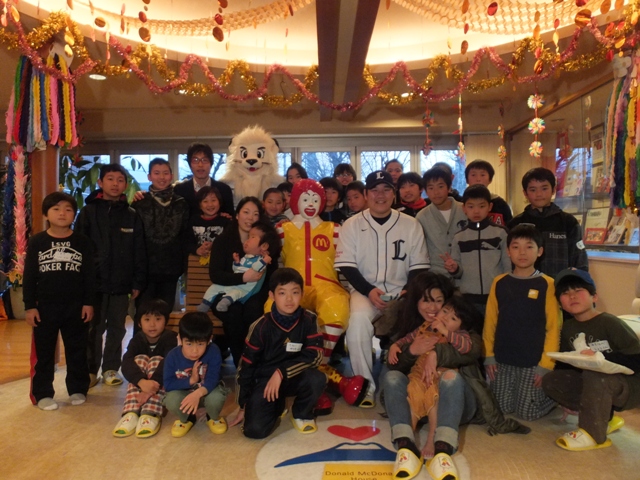 And "Leo" who is Lions mascot, he also was very popular with children and played with them many times. Thank you.
We are thank to Okawari-kun and all wishing his best baseball play this year !